Into The Deep
Ditch Plains, Montauk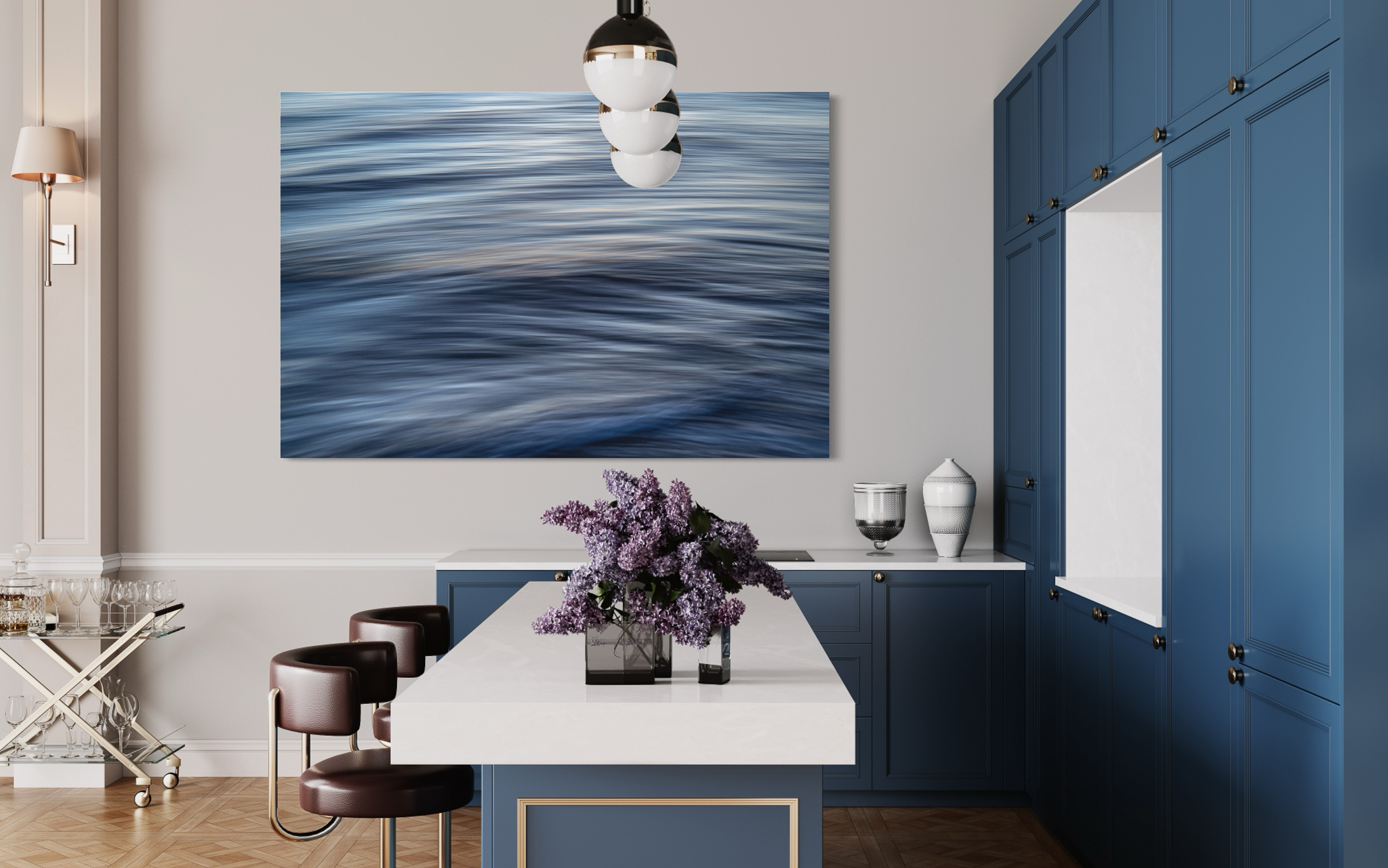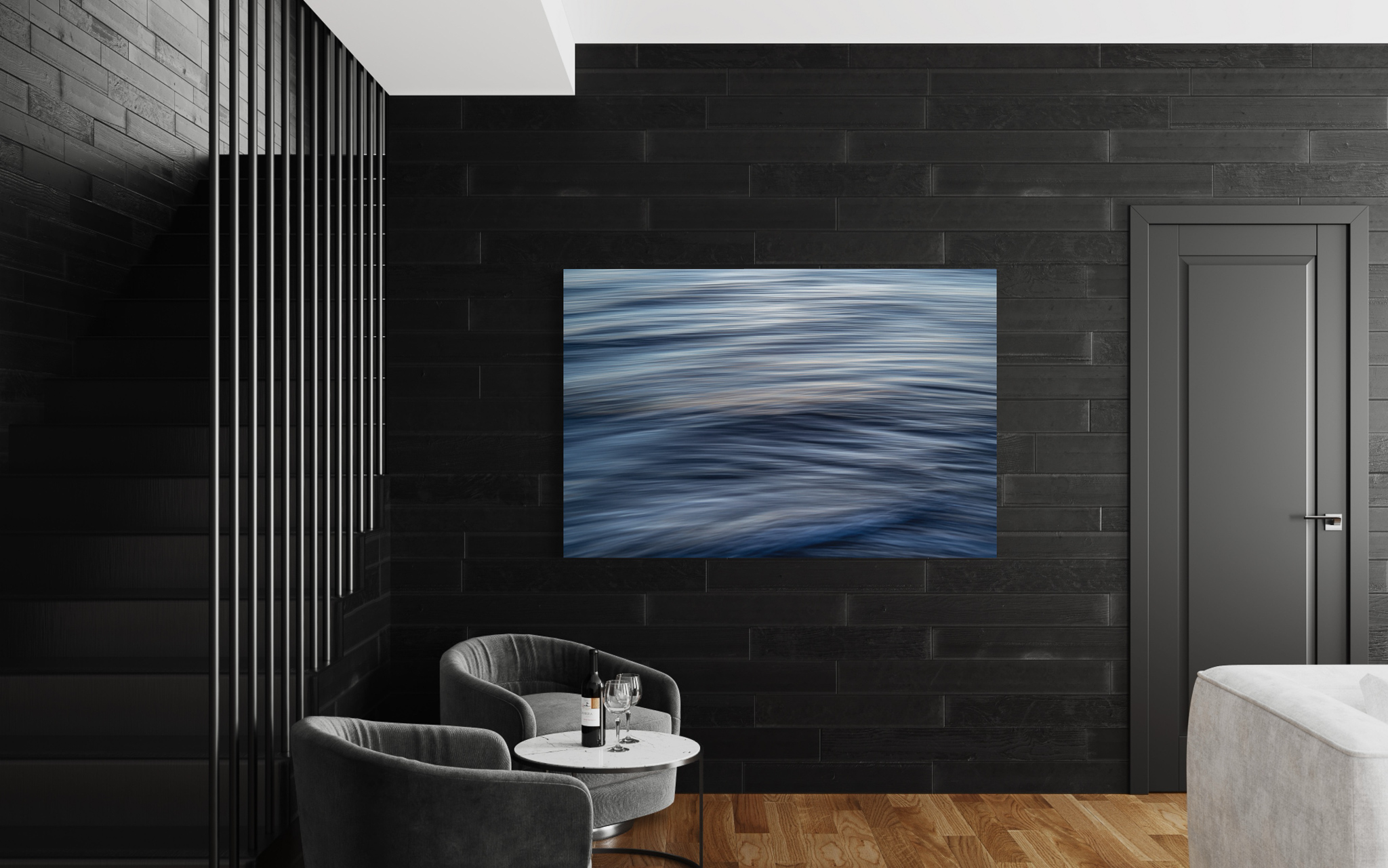 Photo © copyright by Lawrence Leyderman.
Gallery Float - Fuji Crystal Archive on Aluminum Mount
Our GALLERY FLOAT is printed on beautiful Fuji Crystal Archive emulsion and sealed between solid aluminum and the most amazing high-gloss UV protective laminate you have ever laid eyes on.
Then this spectacular paper is elevated to the next level by being mounted onto metal. Once the image is printed on Fujiflex Crystal Pro Archive Maxima Paper, it's then adhered to a layer of aluminum, and sealed with a silicone sealant. Then a black polyethylene core is added to the back of that, and lastly, another layer of aluminum is added behind that giving it a beautiful modern sleek, and high-quality look.
Not to be confused with Metal Prints that print directly to aluminum, this is a real chromogenic latent image print behind a carefully sourced rare ultra-glossy UV lam and mounted on thicker, stiffer aluminum sheets. The level of detail in this print is so superior to infused / dye sublimation, you'll never look back. And the print to print consistency is absolutely incredible. This print offers the look of aluminum combined with all the amazing visual snap of our acrylic facemounts – sharpness, contrast, details, etc – but it's lighter, less expensive than acrylic, and provides you with a fine art print that looks the way it should.

This presentation takes the concept of metal prints to higher levels: higher definition, higher levels of shadow detail, higher levels of sharpness, and a higher level visual appearance.

This option comes ready to hang using an aluminum rail mount. Please allow 2 - 3 weeks for production and delivery of this magnificent art piece.
Select a print size:
Museum Float - Fuji Crystal Archive / Truelife® Acrylic / Diasec Bond
The ULTIMATE MEDIUM !!!

Fujiflex Crystal Archive Paper with a Trulife acrylic facemount brings my artwork to life like no other with a highly detailed 3D effect. It makes you feel like you can touch whatever you are looking at. The level of depth and dimensionality goes far beyond anything else out there. These prints can be found in museums and galleries worldwide.

Fujiflex Crystal Archive Paper has a layer that is infused with silver halide crystals that add a glow when light hits. The paper brings unbelievable resolution, clarity, detail, and vibrancy, along with a 3D effect to your photo that can appear backlit and holographic. It is archival lasting over 120 years with an incredible color gamut.

Optically clear Trulife Acrylic virtually eliminates all reflections allowing you to see exactly what's intended. This acrylic is at the top of the line for artwork and blocks 99% of UV rays while transmitting 98% of light. Trulife Acrylic also has anti-static properties that minimize the collection of dust on the artwork. adding even more depth to the image.

This option comes ready to hang. Please allow up to 4 weeks for delivery.
Select a print size: